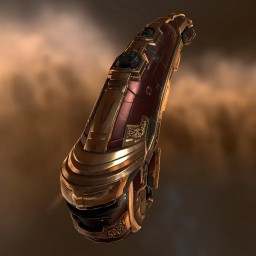 Doctrines using this fitting
[Deacon, DKS Fleet Deacon]
400mm Rolled Tungsten Compact Plates
Multispectrum Energized Membrane II
Multispectrum Coating II
Multispectrum Coating II
Damage Control II

Small Capacitor Booster II
5MN Quad LiF Restrained Microwarpdrive

Coreli A-Type Small Remote Armor Repairer
Coreli A-Type Small Remote Armor Repairer
Coreli A-Type Small Remote Armor Repairer

Small Trimark Armor Pump II
Small Trimark Armor Pump II

Warrior II x1

Navy Cap Booster 400 x20
Nanite Repair Paste x50

The Deacon is the latest success from the engineers at Carthum Conglomerate, designed as a remote repairing ship that can keep up with fast moving fleets including those containing the extremely popular Confessor-class Tactical Destroyer. Managing to miniaturize the powerful remote armor repairing systems from their best-selling Guardian Logistics Cruiser onto a frigate-sized hull was no simple task, but Carthum was able to release the Deacon in nearly record time and under-budget thanks in part to extensive cooperation with researchers from the Lai Dai megacorp.
Developer: Carthum Conglomerate
Carthum ships are the very embodiment of the Amarrian warfare philosophy. Possessing sturdy armor and advanced weapons systems, they provide a nice mix of offense and defense. On the other hand, their electronics and shield systems tend to be rather limited.